Exhibitor & Sponsorship Opportunities
We invite you to showcase your business or organization during NM Indian Livestock Days.


Door Prize Sponsor: A great opportunity to have your business publicly acknowledged during the program. Merchandise, gift cards, clothing, etc., are common door prizes items. Contact Monica Lury at 505-983-4615 or northern@nmsu.edu if you would like to provide items or if delivery/mailing information is needed.


Exhibitor Booth: Booth space is included as well as (1) Individual Registration. $175. Deadline is May 1, 2020


Sponsorship: Sponsors will be recognized throughout the 3-day event. Various sponsorships levels are available ranging from $800 for Morning or Afternoon Break sponsors, to $2,000 for Lunch sponsors, and $4,000 Major Program sponsorship. Booth space is included as well as (2) Individual Registrations for Breaks and (4) Individual Registrations with Major Program or Lunch sponsorship.
Register online or download and complete the Sponsorship form. Payment must be received by May 15, 2020.
Payable To: New Mexico State University
Mail To: NMSU - ACES | Cooperative Extension Service
Northern District Office
4001 Office Court, Suite 308
Santa Fe, NM 87507

---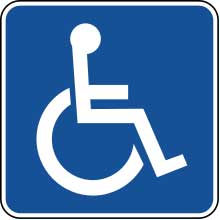 If you are an individual with a disability who is in need of an auxiliary aid or service, please contact Monica Lury by 04/29/20 at northern@nmsu.edu or at 505-983-4615.

New Mexico State University is an equal opportunity/affirmative action employer and educator. NMSU and the U.S. Department of Agriculture Cooperating.